Brocher Meetups | Our Must-see Events & Other information
Brocher Meetup:
We are pleased to announce that the next Brocher summing up Meetup will take place on Thursday 8 July 2021, 10 am EDT (4 pm Geneva time).
Our Scientific Café, will be moderated by Sally Davies, Scientic journalist, and will bring together the Chairs of all our previous Meetups organized from January to May 2021.
Do not hesitate to give the link below to your students, PhD students and colleagues who will be able to register and be kept informed of the next events.
---
Residencies:
We kindly draw your attention to the fact that due to the current pandemic, our Brocher stays are postponed until further notice.
Calendar of events
October 6 - 8, 2021

- Brocher workshop - Rahimi Samira, Wang Wenhua

AI-COVID-19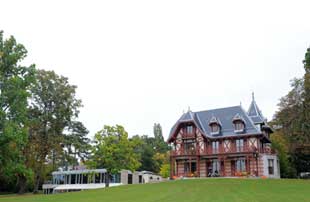 Support
the Foundation